We're always on the lookout for committed and talented team members.
Our mentorship and training opportunities are unmatched and we deliver on our promise of a bright future in law.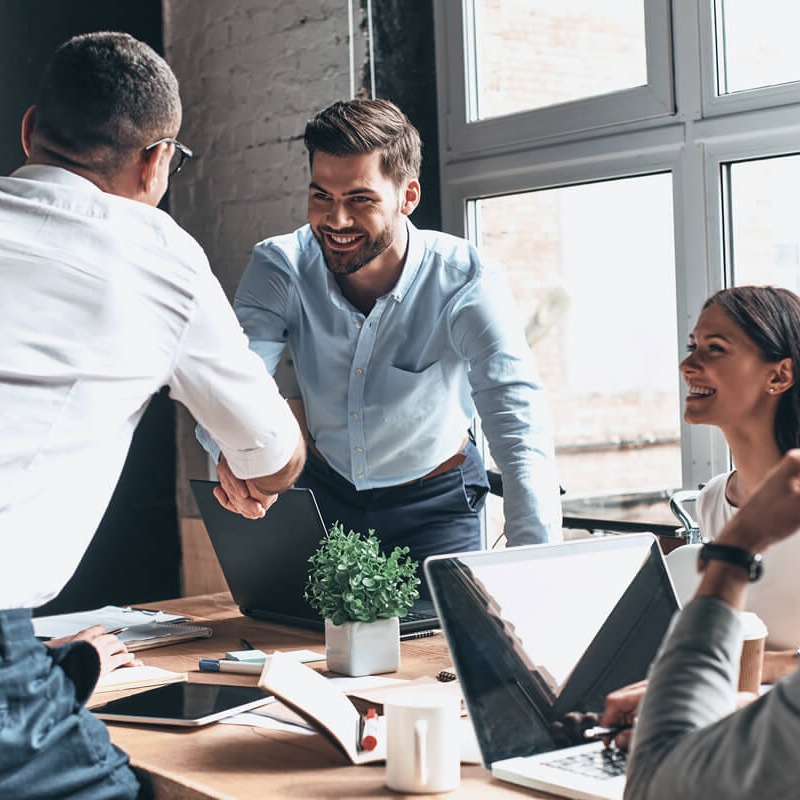 Where everybody knows your name.
We spend a lot of time together here at Robson Carpenter. Whether we are working together on a file or grabbing a coffee and catching up, the truth is – we actually enjoy each other's company. Since we do spend so much time together, we are always on the lookout for committed and talented lawyers and clerks who would be a good fit with the firm's core values, practice areas, and existing team.
We believe strongly in the depth, knowledge, and capabilities of our team and we lean on each other whenever we can. We are not your typical tiered law firm. Our philosophy is centered on mutual respect and a commitment to hard work, and because of this, we do not adhere to the standard hierarchal structure of a traditional firm. Instead, we choose to work together on the same level regardless of our title, position, or seniority. As long as you're a hard worker, you'll fit right in. We encourage a culture that respects and celebrates the dignity, value, and diversity of all.
Our staff plays an important role in our success and we value each team member highly. This is seen in our compensation packages, benefits, opportunities for mentorship, growth, and eventual leadership. We offer unprecedented access to thought leaders and senior partners because we know the importance of homegrown talent.
What we are looking for.
Robson Carpenter is looking for firm fit. Someone personable, willing to learn and be mentored, willing to make mistakes and learn from them; someone you wouldn't mind having a coffee with on a Monday morning. The firm is built on a foundation of mutual respect, equality, and collaboration and it is important to maintain those core values as our team grows.
Join an exceptional team.
We have exceptional staff, many of whom worked with one or more of our lawyers at other firms and left those firms to continue working with the lawyers at our firm. Their loyalty and wealth of experience provide us with the necessary support we need to service our clients at a very high level. Attracting and retaining high-quality and talented staff and lawyers is important to us. We deliver on our promise of a bright future at our firm, unprecedented access to some of the most respected, hardest workers in the industry, first-hand legal experience, and an excellent place to work.
If you are interested in building your career in a focused area of law and you have a strong willingness to learn and be mentored, we encourage you to apply. We are always on the lookout for talent. Robson Carpenter will provide accommodation on request throughout the recruitment, selection, and/or assessment process for applicants with disabilities. If you require accommodations, please inform our Office Manager of the nature of accommodations you may require, to ensure your equal participation. If you are interested in joining us, please send an e-mail (with resume attached) to our Office Manager, Cathy Miller, at cmiller@rcllp.ca.